The McKenzie Method is a highly effective technique for the treatment of all musculoskeletal problems, including pain in the back, neck and extremities (ie. shoulders, hips, knees, etc.) What makes this technique so effective is that its examination procedure quickly and reliably identifies not only the nature of the problem, but also what home-based exercise can fix it. In essence, once we find the correct home-care plan, the patient is now in control of their own problem! None of this relies on routine x-rays – which are commonly performed at many offices – or expensive diagnostic imaging and the results are often quicker than traditional therapy. This translates to fewer office visits and reduced cost. Also, due to the recurrent nature of spine and extremity problems, should the pain return, the patient is armed with the knowledge of how to correct it in the future.
The McKenzie Method is now one of the preferred treatment techniques of major Chicago hospitals. Recognizing the effectiveness, and its focus on self-care and patient education, these facilities are now routinely recommending the McKenzie Method as their first-line therapy for their pain patients. And since the method is only performed by certified practitioners, Dr. Chris Edginton at the American Back Center is a trusted source for the McKenzie Method.
No excessive, in-office treatment plans

Effective home-based care

Works when traditional therapy fails

Fewer office visit

Reduced cost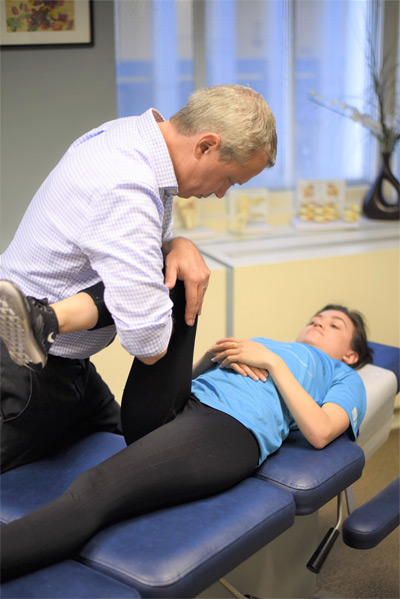 Michael Stumpf
American Back Center did a full review of my case, consulted me on exactly what their strategic plan would be to recover fully and effectively, and empowered me to do my own stretching/strengthening routine on my own at home.
Kasey Ahlstrom
In just that short time, I experienced a huge improvement. They give me tons of exercises to do at home. At this point, it seems that my laziness will be the only reason I'll experience back pain again.