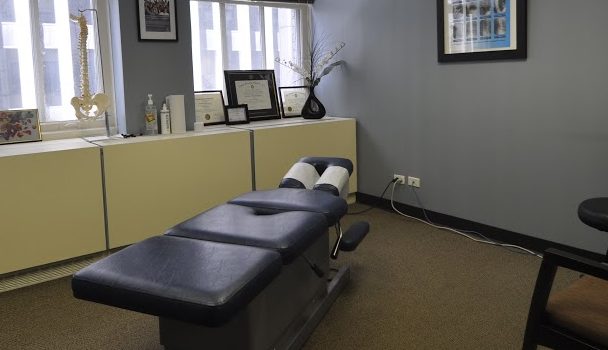 Rehabilitation Ambetter Insurance
Physical therapy and injury rehabilitation at American Back Center helps patients regain body functions lost due to medical conditions, work-related accidents, or sports/personal injuries. Many injuries or medical conditions can affect one's ability to function:
Major bone or joint surgery, severe burns, or limb amputation
Severe arthritis becoming worse over time
Severe weakness after recovering from a serious illness (such as infection or
heart failure or respiratory failure)
Spinal cord injury or brain injury
Sports-related injuries, such as ligament tears, sprains, damage to cartilage
Once our practitioners assess and design programs to fit your specific needs and goals, they will work one-on-one with you on techniques, exercises, strengthening programs and active care treatment plans.
Your individualized program will help restore function, improve mobility, relieve pain, and prevent or limit permanent physical disabilities of patients suffering from injuries or disease.
While undergoing physical therapy treatment at American Back Center you will learn effective pain management and injury prevention techniques.
Professional athletes and frequent exercisers are among the many individuals who complete our physical therapy program to learn the skills necessary to restore, maintain, and advance their overall fitness and health.
As part of our comprehensive philosophy of rehabilitation therapy, your individualized program may also include chiropractic, VAX-D, acupuncture and nutritional coaching. Our goal of rehabilitation therapy at American Back Center is full restoration and recovery.
At the American Back Center, we have been providing quality treatment for neck, shoulder and back pain for over a decade. Please contact us today to book an appointment one of our experienced team of pain management specialists.
American Back Center 122 S. Michigan Ave Suite 1265 Chicago, IL, 60603 (shared entrance with National Louis University)
(312) 939-4121 Discount parking available at 17 E. Adams lot.
TO BOOK AN APPOINTMENT CLICK  HERE
If you have NECK PAIN ask us about  massage therapy covered by ambetter insurance
TO BOOK AN APPOINTMENT CLICK  HERE
IF YOU HAVE AMBETTER INSURANCE FILL OUT THE FORM BELOW AND WE WILL TELL YOU YOUR FULL OPTIONS