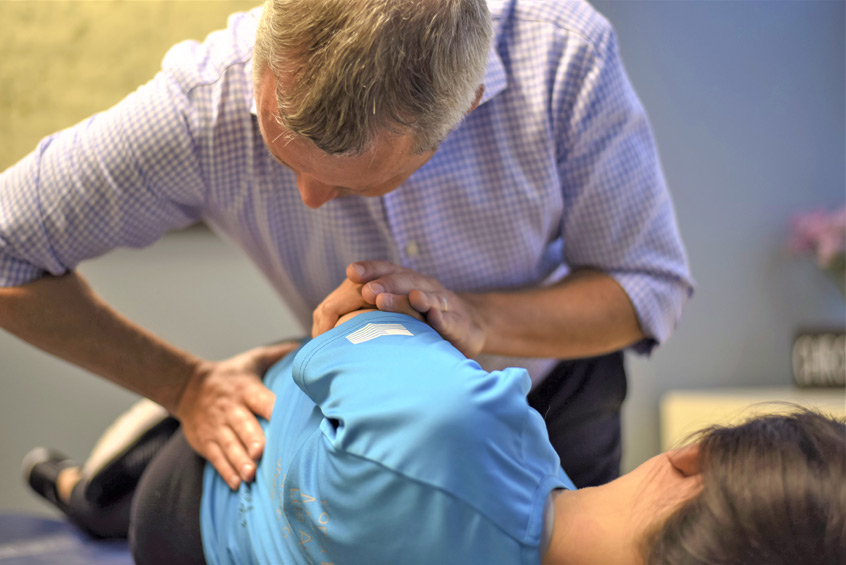 Exciting Technology to End Back Pain for Good
Those who suffer from back pain will agree how the sudden onset of pain can wreak havoc in their daily life. The inability to perform regular tasks along with limited mobility can disrupt one's life and may even pressure them to compromise on the activities that they enjoy doing.
Unfortunately, the pain gets worse with time and becomes more frequent, making recovery a prolonged effort. In such cases, some doctors often recommend surgery to minimize the intensity of pain. However, surgery may not and is often not as effective as proclaimed. In fact, in many scenarios, surgery has been found to cause permanent disability due to nerve damage and blood clots. Several people who have gone under the knife have also claimed to experience more pain after the surgery, which has limited their mobility.
There is hope now to fix your spine without surgery. Chicago's back pain specialist American Back Center uses a revolutionary treatment call VAX-D, which has a high success rate in relieving the pressure within your spine and making it so you can forgo spine surgery.
What is VAX-D?
VAX-D or the Vertebral Axial Decompression is a unique, patented innovation of technology that promotes healing within the injured parts of your spine. The non-surgical method is safe and effective, minimizing the need of expensive, painful, and uncertain results of surgery.
During the procedure, the practitioner fits the patient in a pelvic harness and asks them to lie down – either face up or down on the VAX-D table. The upper body of the patient is then positioned on the stationary portion of the table, after which a slow, smooth tension is applied through a system. The VAX-D machine uses a special algorithm which precisely stretches your spine, hence relieving your back pain and making it so surgery is not needed.
American Back Center Specializes in VAX-D and Back Pain – Please call us for a consultation to see if VAX-D is right for you.
American Back Center 122 S. Michigan Ave Suite 1265 Chicago, IL, 60603 (shared entrance with National Louis University)
(312) 939-4121 Discount parking available at 17 E. Adams lot.