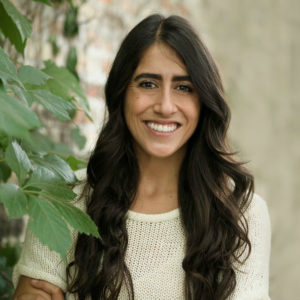 Nicole is nationally board certified in both Acupuncture and Herbal Medicine by NCCAOM. She holds a Master of Science in Traditional Oriental Medicine, Bachelor of Arts in Organizational Communication and is a Licensed Massage Therapist in Illinois and California. She began her studies in East Asian medicine and philosophy in 2010 when she traveled to southern India for a Hatha Yoga Teacher Training.
Consistently inspired by the human body and its innate ability to heal and regenerate, Nicole is committed to facilitating a deeper connection to both mind and body through the use of acupuncture, herbal or dietary recommendations, bodywork and/or soft tissue manipulation. She helps patients identify physical, mental and environmental stressors and aims to restore balance through the utilization of Western and Eastern techniques.
Nicole attended a four-year Masters program at Pacific College in Chicago, IL and San Diego, CA. During her senior clinical internship, her experience ranged from working with athletes at University of California's RIMAC Sports Medicine Center, to treating gynecological disorders at Chicago Women's Health Center.  She has experience in an integrative setting treating conditions such as acute and chronic pain, migraines, autoimmune disorders, gastrointestinal dysfunctions, emotional disorders including anxiety and depression, as well as minimizing the side effects of chemotherapy and radiation.
Nicole enjoys gardening, trail running, rock climbing, and spending time with her friends, family and community.
Credentials 
Master of Science in Traditional Oriental Medicine, Pacific College of Oriental Medicine
B.A. Organizational Communication, Western Michigan University
Massage Therapy and Asian Bodywork Certificate, Pacific College of Oriental Medicine
Dipl. Ac., Board Certified in Acupuncture, NCCAOM
Dipl. OM, Board Certified in Oriental Medicine, NCCAOM
Licensed Acupuncturist, Illinois
Licensed Massage Therapist, Illinois & California
Sivasoorya Divine School of Yoga, Kerala, India 200 hour Y.T.T.C.
Member, American Acupuncture Council
Member, Associated Bodywork and Massage Professionals